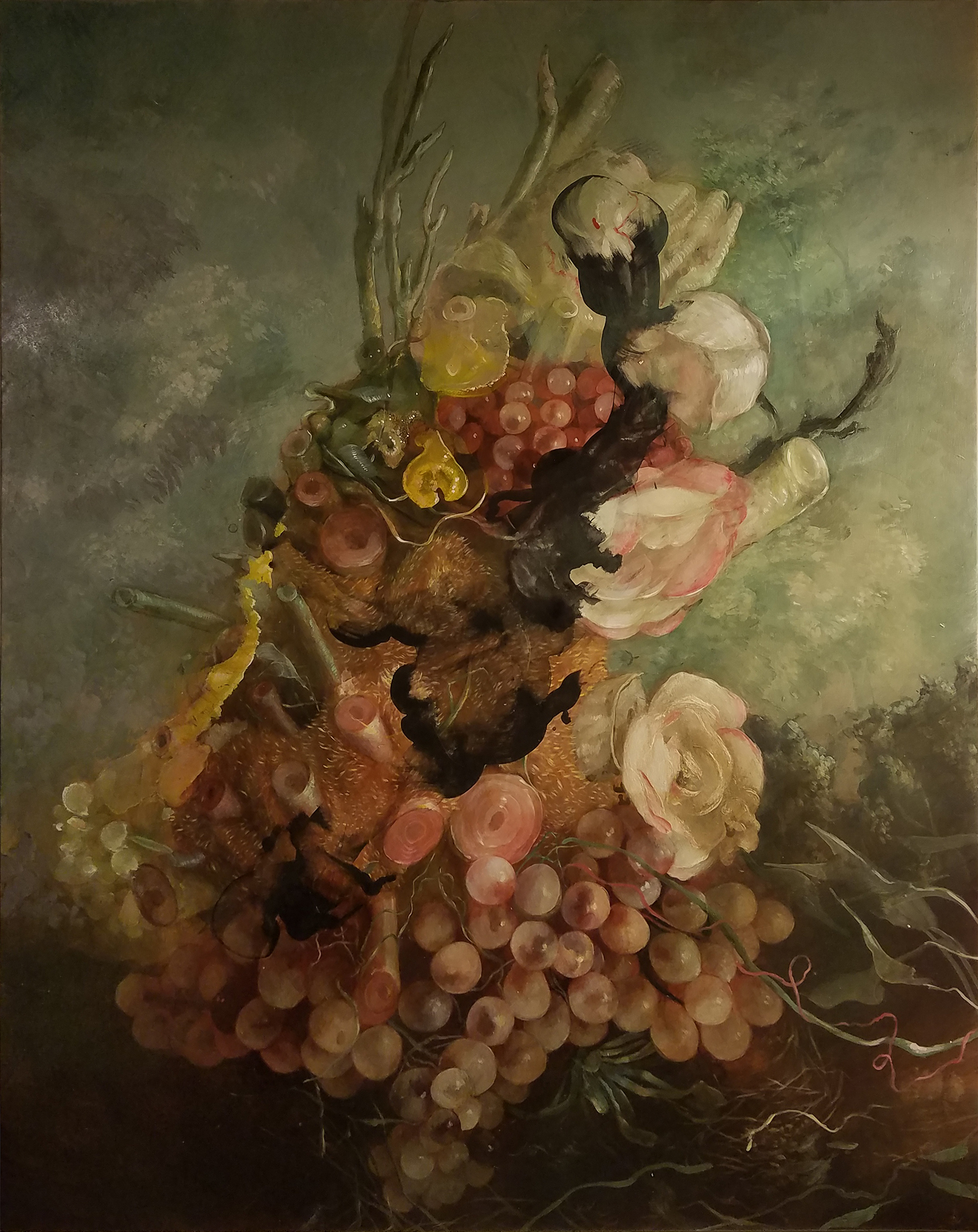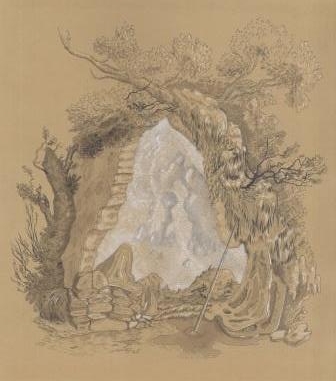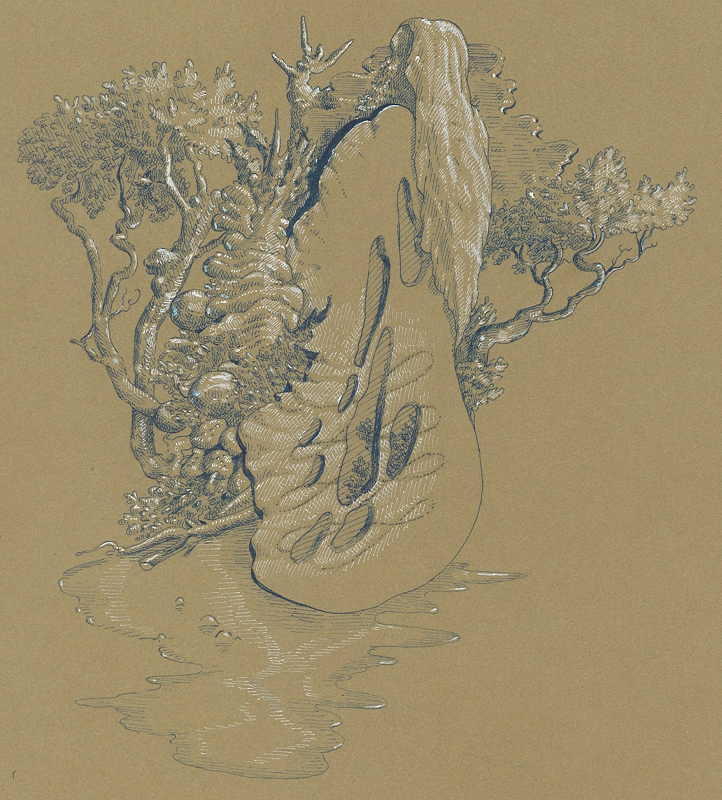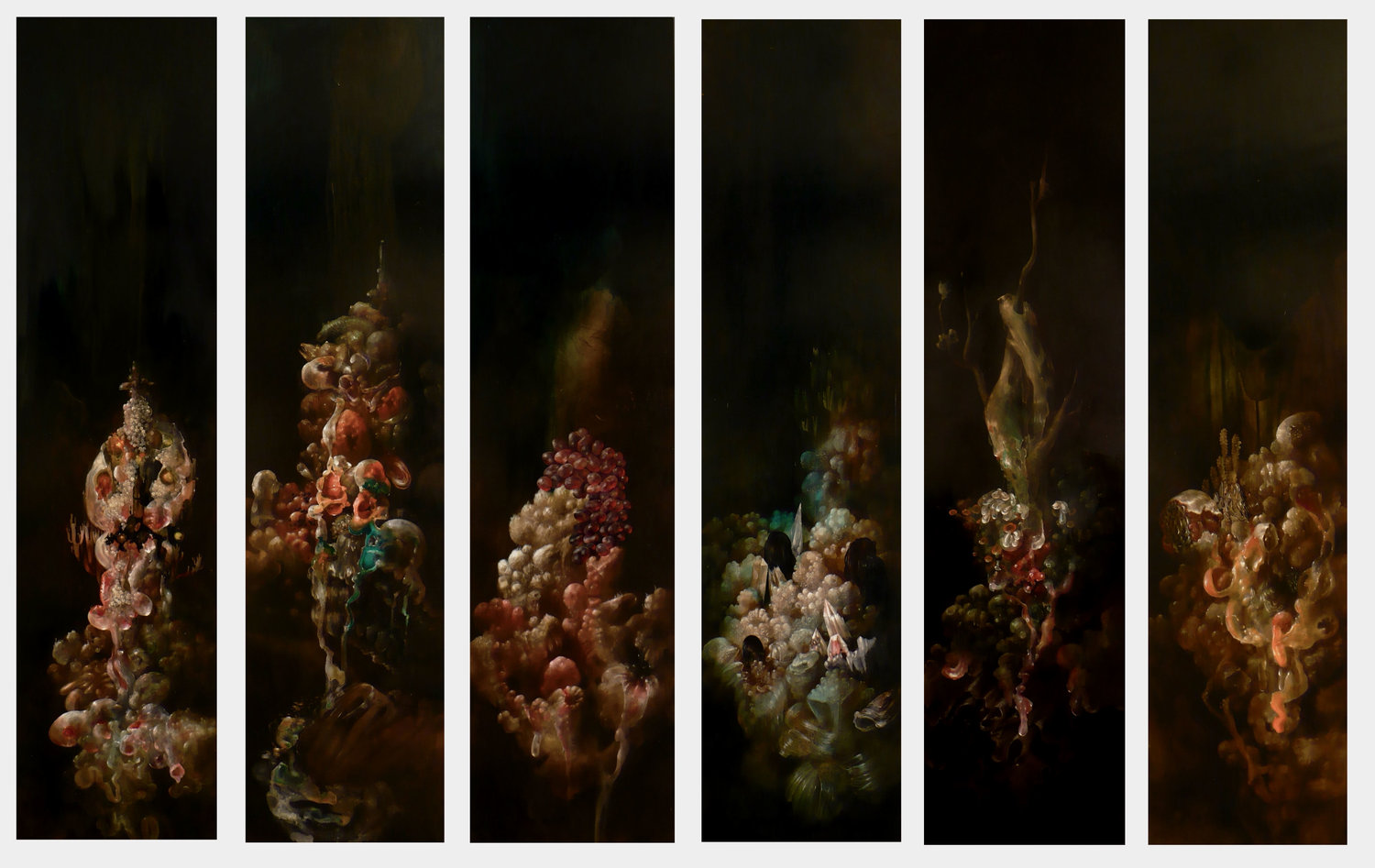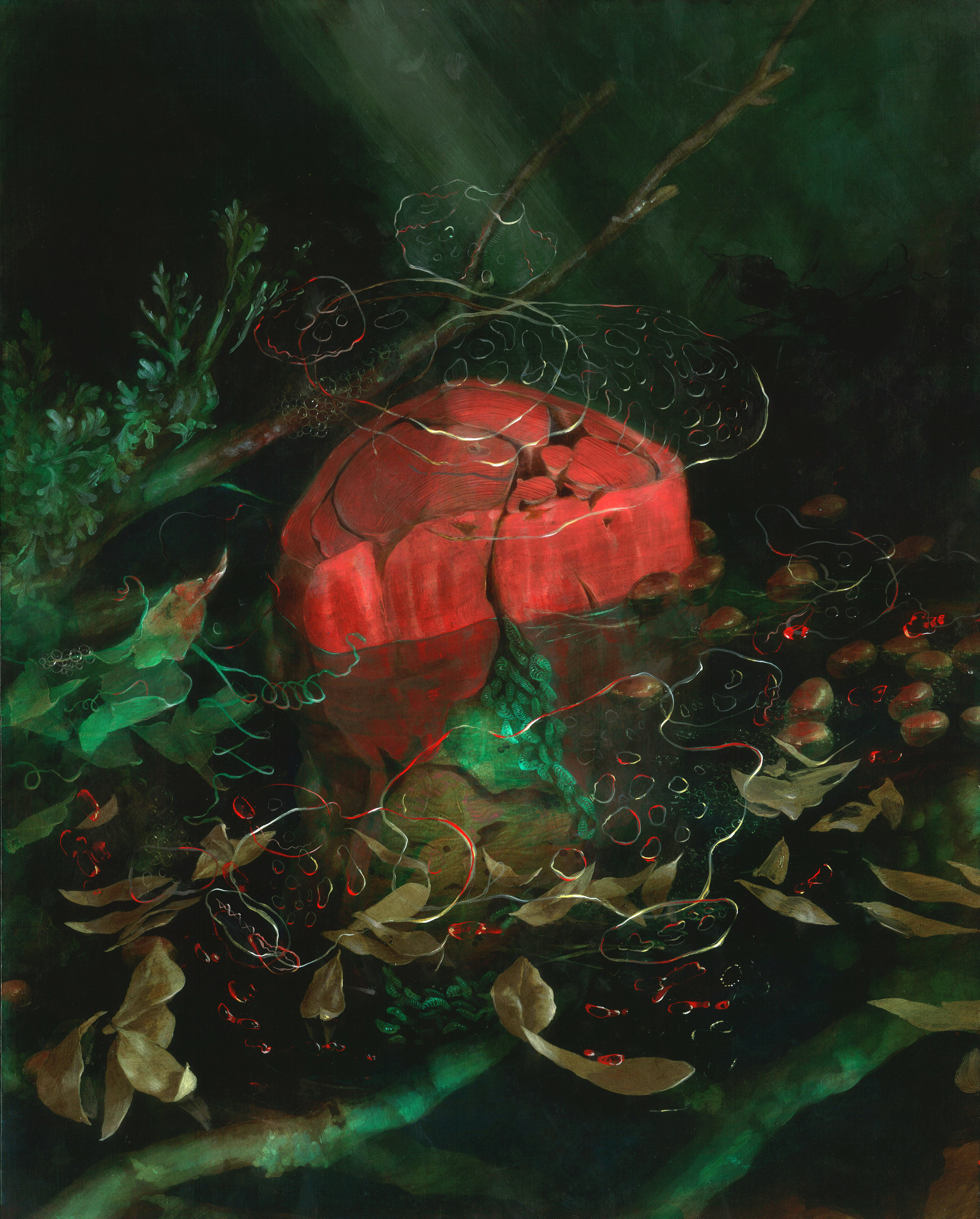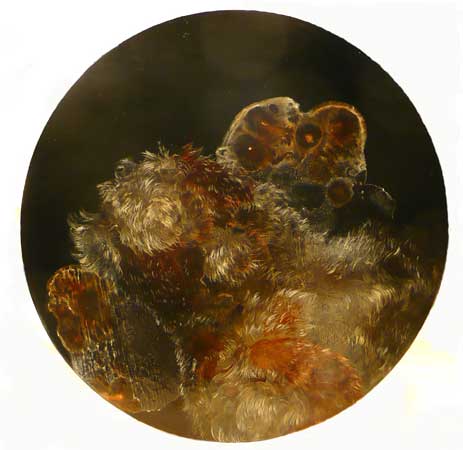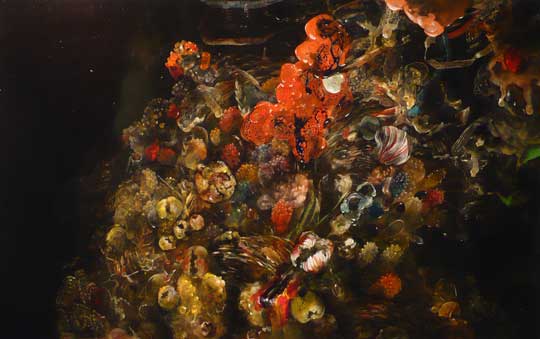 Nicole Duennebier was born in Hartford, Connecticut in 1983. She received her Bachelor of Fine Arts at Maine College of Art with a major in painting. Her BFA thesis work was most influenced by research into the coastal ecosystems of Maine. In 2006 she was awarded the Monhegan Island Artists Residency. On the island she continued her work with sea life, and perceived a natural connection between the darkness and intricacy of undersea regions and the aesthetic of 16th-century Dutch still-life painting.
In 2008 Duennebier moved to the Boston area, and now lives and works in Malden. She is a 2016 Massachusetts Cultural Council Painting Fellow and her work can be found in the permanent collection of the New Britain Museum of American Art. Writing about Bright Beast, her 2013 solo show at the Lilypad in Cambridge, Cate McQuaid of the Boston Globe said Duennebier's "technical mastery gives the artist what she needs to seduce the viewer; the content lowers the boom." Duennebier has also been featured in the Portland Press Herald, Art New England and Hi-Fructose Magazine, among other publications.
Duennebier has worked alongside her sister Caitlin Duennebier for a number of collaborative exhibitions, most recently Temple of Flies at Montserrat College of Art. In 2018, she was featured in a solo exhibition, Pushing Painting, at the David Winton Bell Gallery at Brown University. Her first solo show at 13FOREST, The Great Season, ran from January through March 2014. An interview with the artist from that time by gallery co-owner Jim Kiely can be found here. Duennebier's second solo show at 13FOREST, View into the Fertile Country, ran from May through July 2018. Read what gallery director Caitee Hoglund wrote about the concurrent exhibitions at 13FOREST Gallery and Brown University here.