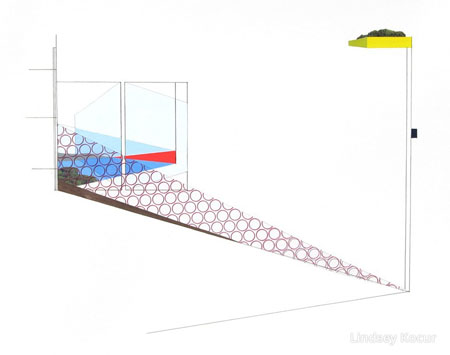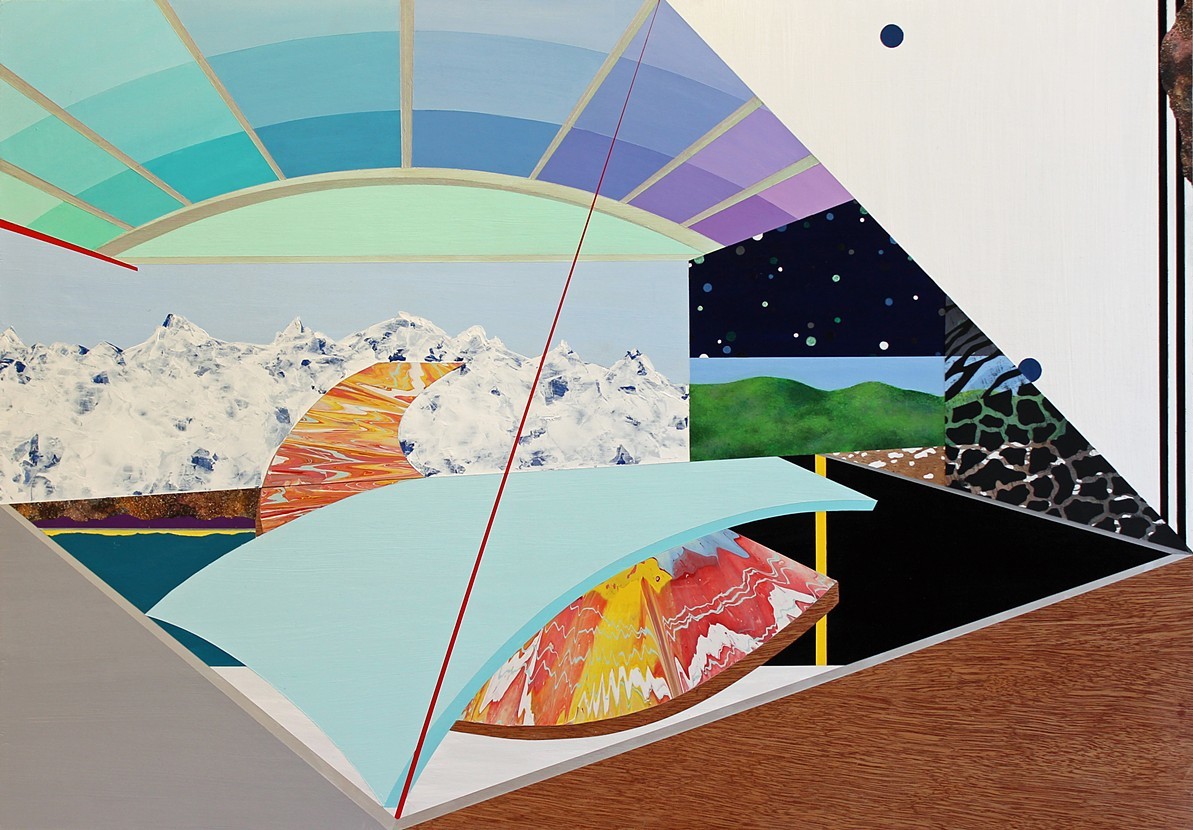 Lindsey Kocur holds an MFA in Studio Art from the School of the Museum of Fine Arts at Tufts University. She currently lives in Allston, Massachusetts.
Lindsey Kocur's paintings simulate encounters with the built environment in its many forms, whether they appear as settings for daily life, stages for entertainment or backdrops for advertising. She synthesizes images of these structures on panel and through installation. Elements of idealistic contemporary living spaces blend with references to past architectural movements to highlight social issues surrounding structural design that persist today. Images are primarily sourced online and from magazines where glossy, enhanced or saturated images compete for attention. As design platforms, these sites of communication reflect rapidly changing fashion trends, promoting newness to elicit desire, drive commerce, and inform identity. Each fabricated space can be seen as either a grand vision or place of escape - extreme polar reactions to unattainable Utopian standards. While the imagery mimics seductive, flawless representations of life, hand-painted surfaces reveal a human quality persisting amid longing for perfection and control.
Kocur was featured in filmmaker Nick Noyes' documentary series Portrait of the Artists, which explores the works and practices of the three artists in 13FOREST Gallery's Winter 2016 exhibition Construct, Belief and Nostalgia.