Porcelain and Stone by Kimberly Huestis
Flower petal earrings, porcelain with 14 karat gold-filled ear wires, $80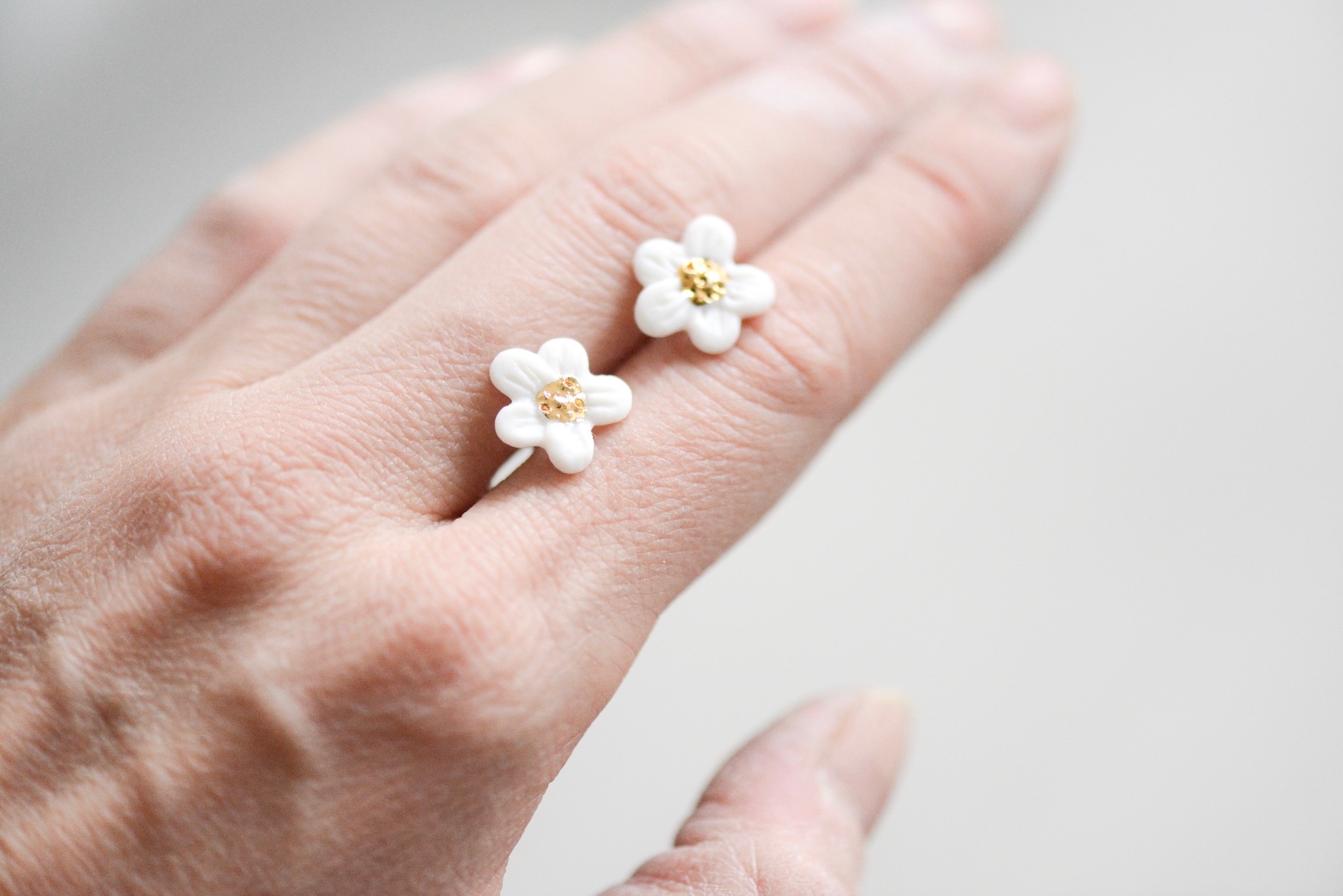 Hibaisie earrings, porcelain with 14 karat gold-filled posts, $64
Assorted earrings and necklaces, porcelain and gold, prices vary
Marble Porcelain Tusk Necklace, brass bezel set porcelain on 14k gold filled chain, also available in black, $90
Speckled Pebble Necklace, speckled stoneware, 22k gold, 14k gold-filled chain, available in solid white, navy and slate, $165
Harbor Chain Necklace, porcelain, 14k gold, $196
Small Buoy Charm Necklace, porcelain, 22k gold, $92
Harbor Noir Necklace-to-Bracelet, porcelain, 14k gold, $196, $150 for bracelet only
Navy Midnight Kiss Earrings, porcleain, 22k gold, $120
Small Buoy Charm Necklace, porcelain, 14k gold, $92
Navy Navigation Earrings, 22k gold, porcelain, $74
Gold Bar Navy Line Necklace, porcelain, 22k gold, $120
Crescent Necklace, porcelain, 22k gold, 14k gold fill chain, $285
Biomorphic Pebble Necklace, porcelain, 22k gold, shiny brass chain, $150
Gold and White Coral Necklace, porcelain, 22k gold, shiny gold chain, $92
Pennant Triangle Posts, porcelain, 22k gold, titanium posts, $64
Gold Barnacle Earrings, speckled stoneware, 22k gold, titanium posts, small $54, large $64
Etched coral white necklace (available in blue), porcelain, 22k gold, $128
Stone Gold Bar Necklace, speckled stoneware, 22k gold, shiny brass chain, sold
Speckled Half Dipped Necklace, stoneware, 22k gold, shiny gold chain, $140
Biomorphic Calamari Necklace, porcelain, waxed cotton cord, $65
Pine Cone Ring, porcelain, rhodium plated copper adjustable band, $62
Stone Gold Bar Ring and Earrings, speckled stoneware 22k gold, titanium earring posts, rhodium plated copper ring band,
earrings, $132
Sculpture Wave Neclace, porcelain 22k gold, shiny brass chain, $245
Gold Barnacle Collection, porcelain, 22k gold, titanium earring posts, rhodium plated copper ring band, shiny brass chain, ring $72, earrings $132, necklace $108
Starfish Ring, porcelain, rhodium plated copper adjustable band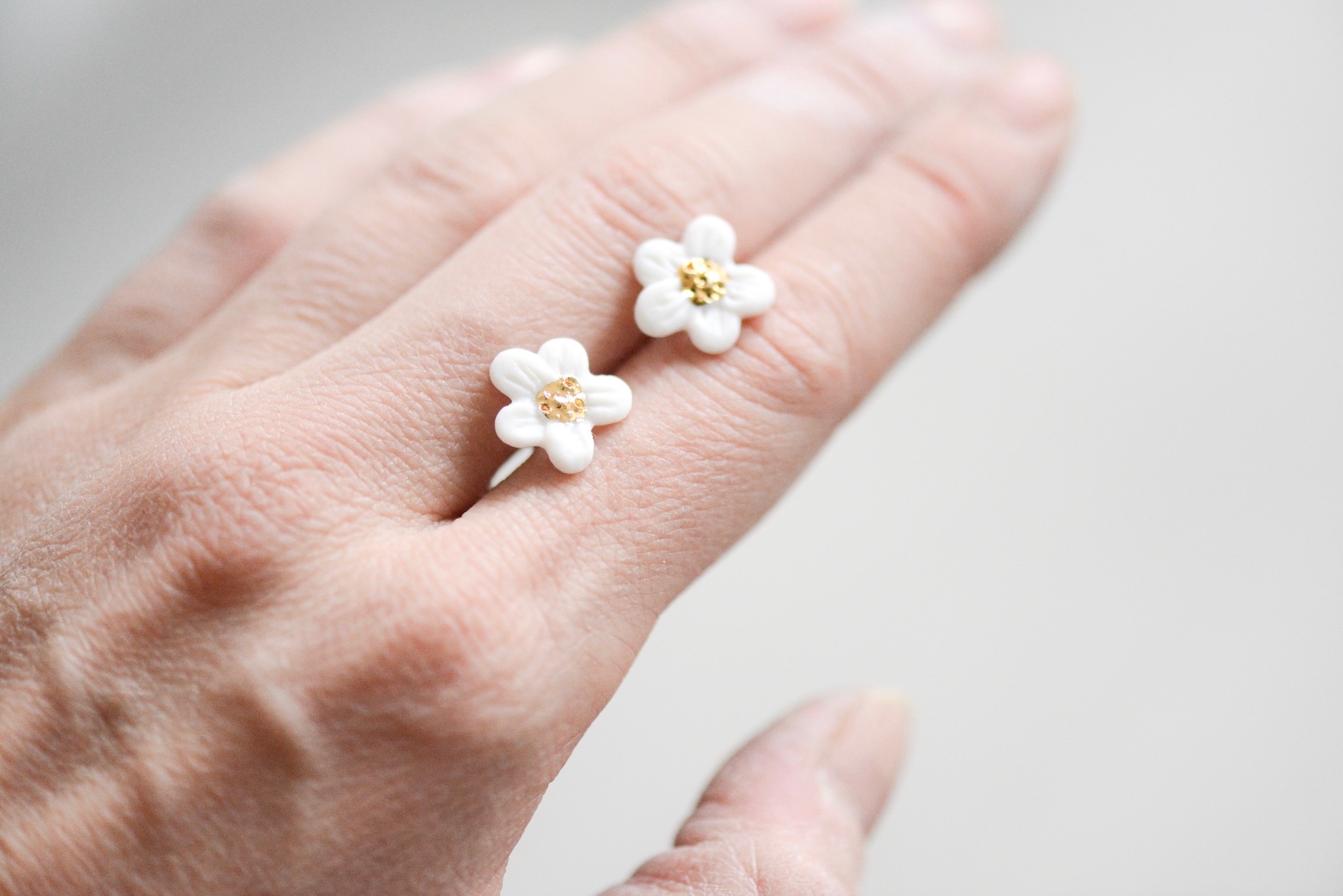 Porcelain and Stone specializes in artisanal porcelain jewelry. It began at the end of August 2012, when Kimberly Huestis took a week's vacation to experiment with the idea of making handcrafted ceramic jewelry on a full time basis. Specializing in hand-sculpted, wearable art for those nautical lovers out there; the style is clean and fresh, with an organic touch of coastal elements and textures. It is easily noticeable with clean lines and bright 22k gold detailing.

Huestis grew up in Vermont. Once a year, her family would trek to the coast of Maine to see the ocean, smell the salty sea air, and play in the sand. It is no coincidence she ended up in the Boston area, with a warehouse studio within biking distance of her Cambridge neighborhood. After studying architecture at Wellesley College and living abroad in the south of France, Huestis has an appreciation for beautiful lines and natural, aged textures.

The porcelain sculptures are created over 3-8 days. Each piece is hand-sculpted and carefully inspected to ensure quality and consistency in shape before it is refined and kiln-fired. As a former building designer and LEED AP environmental consultant, Huestis takes great pride in creating work that is earth-friendly sculpture that the wearer will love, and love how it is made.