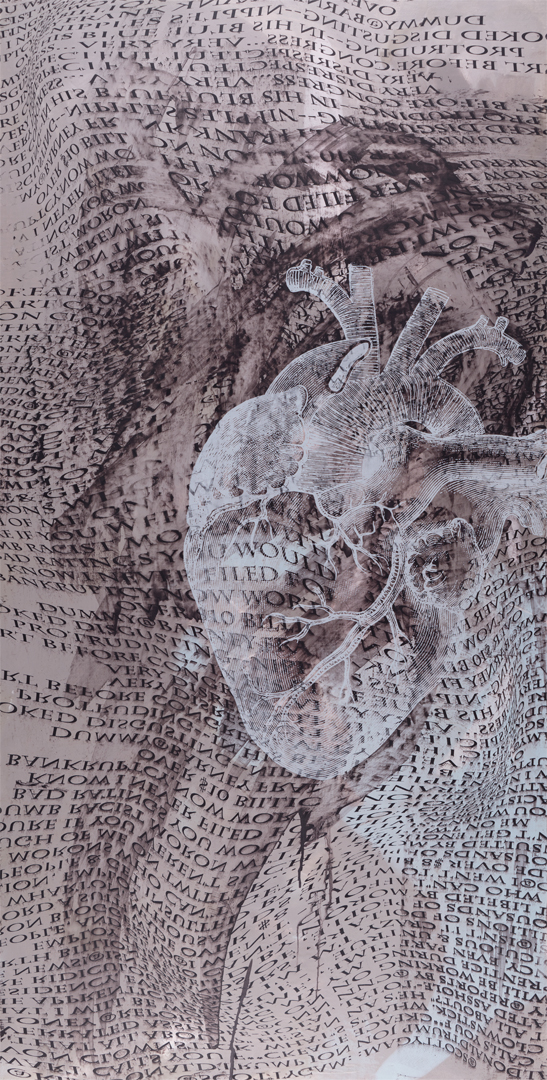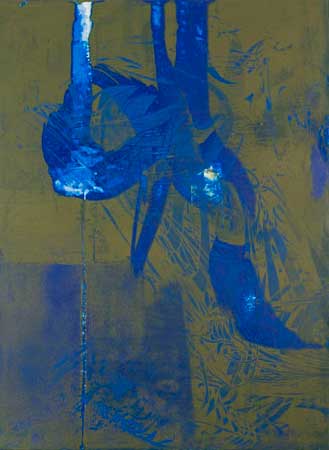 Dorothea Van Camp has studied at the Rhode Island School of Design as well as the College of Design, Architecture, Art & Planning at the University of Cincinnati. She currently lives in Boston, Massachusetts.
"The printed mark has always been an important presence in my work. In recent years I have been using vector-based computer drawings to suggest, among other things, the intersection of body with technology.

I find the intricate line work of these drawings helps to reconcile an attraction to the etched or engraved line of printmaking, old master drawings, and moody chiaroscuro with our own era.

Searching for a suitable way to transfer the computer drawings into my work led from laser-cut stencils and lithographic transfer to screen-printing. Ultimately, I adapted the process to my purpose by using thickened oil paint printed into a wax ground. The works have a tangible relief texture that makes a clear separation from digital output and is suggestive of a deeply etched intaglio print."