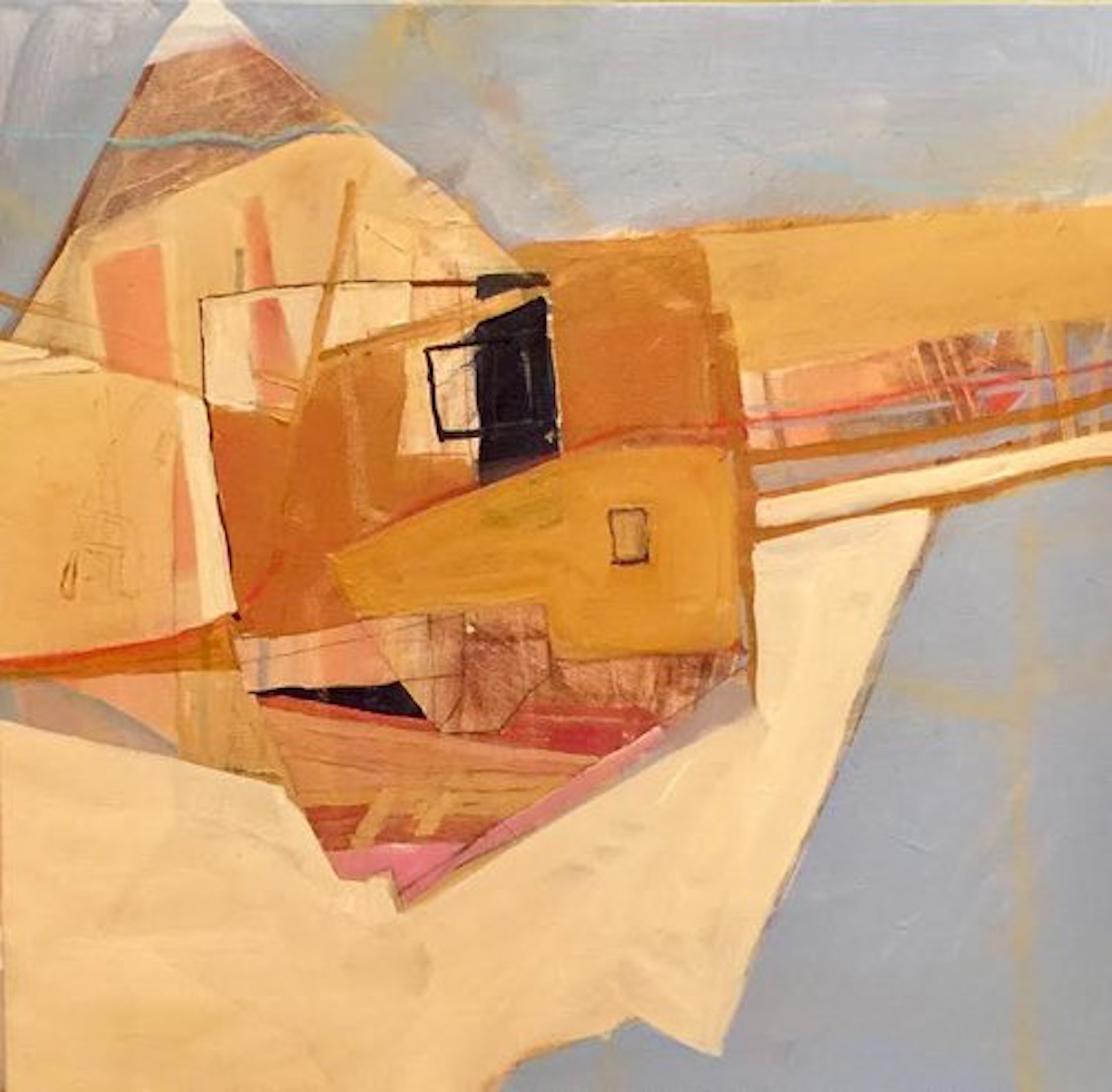 Bonita LeFlore is a New England artist best known for her large paintings referencing the architecture of forgotten places. Influenced by the color field paintings of Helen Frankenthaler and the vivid palette of Joan Mitchell, LeFlore finds working with acrylic paint on unprimed canvas a medium that lends itself to a transparency that gives her subject matter life. She combines watercolor-like layering with pastel markings in a distinctive combination of mediums.
After early retirement from the advertising industry in New York City, LeFlore moved to San Francisco where she revisited her love of painting, something she had put aside during the years of career and raising a family. Returning to the East Coast, Bonita found the North Shore of Massachusetts an ideal location for working and living with her growing extended family.
LeFlore studied at the Art Students League in New York, graduated from Syracuse University with a Bachelor of Fine Arts in painting, and attended Pratt Institute's Masters program for painting. Her work is in many private collections across the United States and internationally. LeFlore served on the Board of Directors of the Newburyport Art Association from 2011-2017. She has had solo exhibits at the Hills Gallery, Newburyport, Massachusetts and the Firehouse Center for the Arts in Newburyport. Her work has also been shown at The French Institute in Boston, 3S Art Space, Portsmouth, New Hampshire, and The Martha's Vineyard Museum, Vineyard Haven, Massachusetts. She is a member of the National Association of Women Artists and NAWAMA.
My portraits of buildings, real or abstracted, explore what is visibly vulnerable to the elements. I use forms of decay as a testament to histories of use and misuse. The colors in the paintings, often imagined, bring life to what some people might call an eyesore. The structures much like the paintings record their condition in a language of stain. They capture the beauty of things forgotten by time: imperfect, impermanent and incomplete.