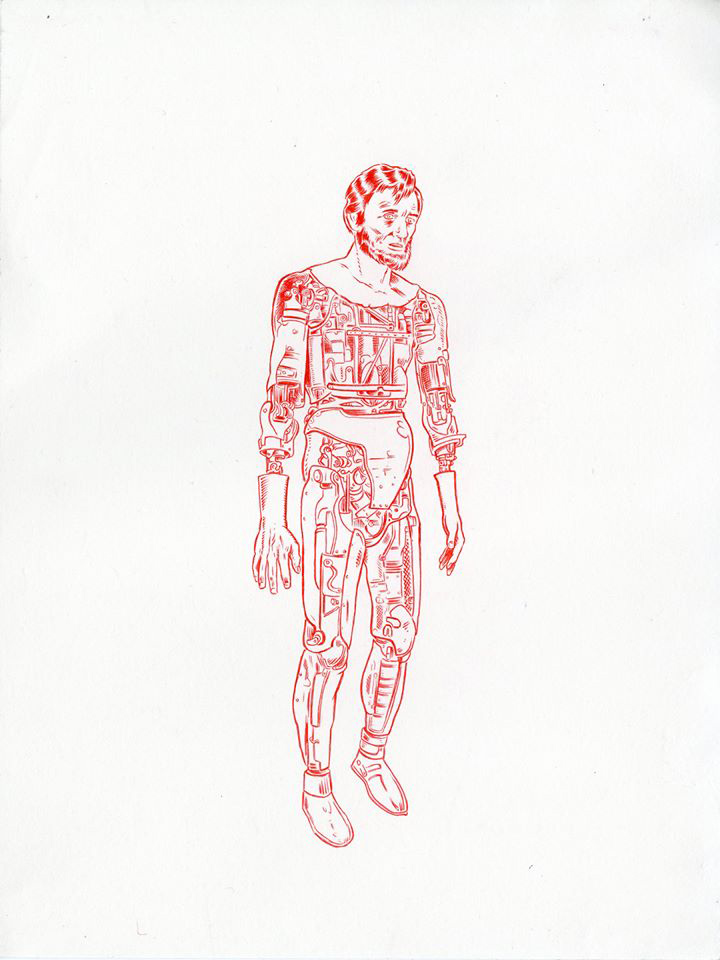 Raúl Gonzalez III was born in El Paso, Texas and grew up going back and forth between El Paso and Ciudad Juárez, México. In 2011 Beautiful/Decay in collaboration with Canson awarded him a Wet Paint Grant. In 2009 Gonzalez received an award from the Artadia Foundation for Art and Culture. He was voted Boston's Best Visual Artist for 2010 by readers of The Boston Phoenix. His work has been exhibited widely in the Northeast including The Drawing Center in New York, the Aidekman Gallery at Tufts University and The Mills Gallery at the Boston Center for the Arts in Boston, Ogunquit Museum of American Art and the Museum of Art at the University of New Hampshire, as well as on the West Coast at SCION Installation, San Francisco Art Institute and Self-Help Graphics in Los Angeles. In 2010 he worked on his first large scale mural sponsored by the Boston Arts Commission installed in East Boston.

Gonzalez is committed to introducing youth to the visual arts and has taught in the education departments of the Institute of Contemporary Art, Boston, and the Museum of Fine Arts, Boston. In 2011 Gonzalez collaborated with over 125 kids from all over the city of Boston to create a work titled "and their Families" for the Linde Family Wing of the Museum of Fine Arts, Boston. Gonzalez lives in Medford, Mass. with his lover Elaine Bay and their son Raúl IV.

In October 2013, Gonzalez was featured in New England contemporary arts magazine Big Red & Shiny in an interview written by gallery co-owner Jim Kiely.