Having trouble thinking of a Valentine's Day gift for that special someone this year? Simplify your holiday shopping at 13FOREST, where we offer a wide range of art and other gifts to help you declare your feelings. Start with our helpful gift guide below, and make sure to stop by the gallery soon to shop our whole collection.
Sheila Corkery carves the organic forms found in her jewelry out of wax before casting them in silver. She finds inspiration for her pieces in plants and other natural materials that she finds on her travels. She combines her silver forms with other natural materials like red silk and brown leather that add a sensual touch to her work.
Artist Linda Cordner works in a unique style of painting called encaustic, where the painting is composed using a mixture of molten wax and oil paint. The wax allows Cordner to create thick texture and translucent colors on her panels that creates an effect unlike any other method of painting.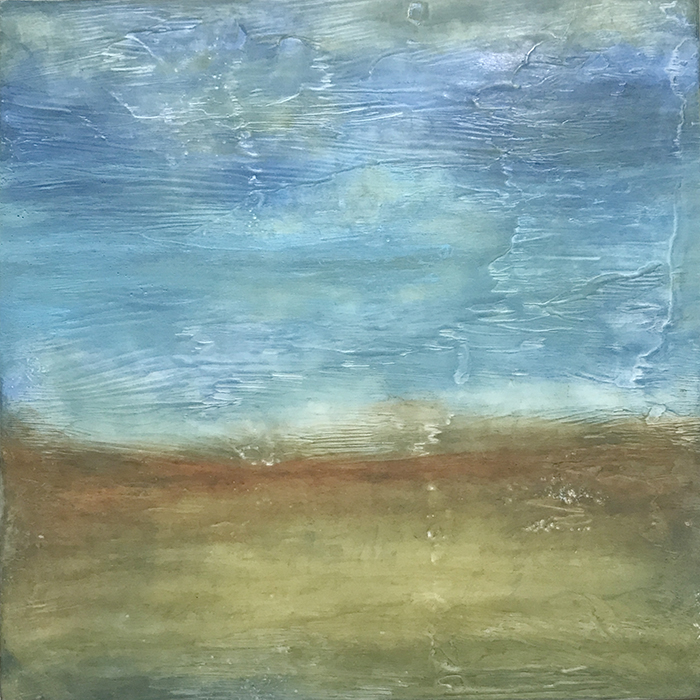 Working with materials like copper and brass, and even washers found at the hardware store, Karenna Maraj transforms these humble metals through careful manipulation and thoughtful composition to create show-stopping statement jewelry.
These petite 6" x 6" framed mixed-media prints by Dominique Lecomte combine the techniques of linocut, a form of printmaking, with watercolor to form sweet images with lots of personality that make the perfect little gift.
Jennifer Crowe uses cool blue and turquoise glazes to decorate the clean, simple lines of her ceramic vessels, creating visual interest through bold geometric lines. Her pieces offer both style and functionality.