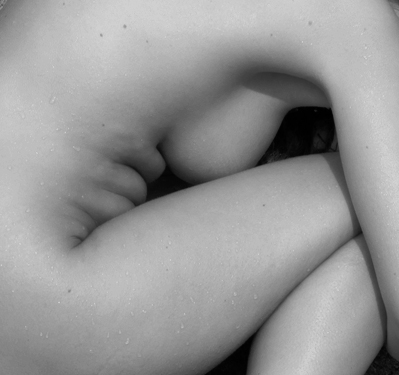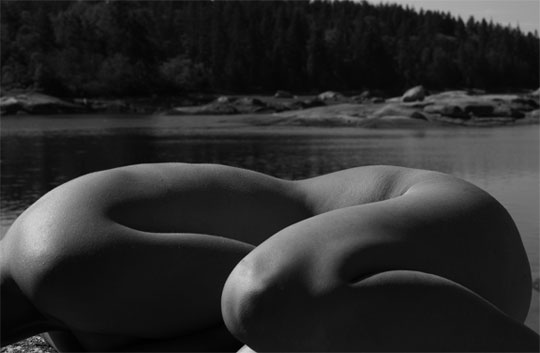 Michael Seif currently lives in Watertown, Massachusetts.
In the first session of the human anatomy lab, where we were to begin our group dissection, the instructor had us gather around the draped cadaver. He explained that the body before us had been home to the person who lived there. Although the person was no longer there, we must respect that person and the body, and be thankful for the gift of knowledge that person was bestowing on us. I have always been thankful to that anonymous donor, and the instructor's words have stayed with me for more than 40 years. Today, as I photograph the human body, very much alive, I wonder at and am enthralled with the life within it. I aim to convey through my photographs of nudes my own sense of wonder and joy at seeing "the person within" the body, in motion, strong, healthy, at once both a creature of nature and also something very special - an intelligent, complex and individual human being.

My first attempt at photographing the nude began in 1969, as a result of a workshop with Lisette Model at the New School in New York. When Ms. Model saw a photograph I had made of a friend's feet, she said "Flesh. You should be doing flesh." I did some "flesh," but when I compared my first nude photographs with the photographs of Edward Weston and Ruth Bernhard I didn't feel I was contributing anything new, so moved on in different directions with my photography.

More than 30 years after that first attempt, I was swimming in an abandoned quarry where everyone swam and sunbathed nude. Set deep in the woods, the quarry is now flooded with water darkened by leaf tannins. The bodies of swimmers and sunbathers are highlighted by the sunlight, accented by the darkness of the water, and stand in contrast to the various textures of granite. The setting and the people presented beautiful images that brought back to me the words of Lisette Model, and I once again began photographing "flesh."

Since I began photographing the figure in nature, I have been fortunate to work with a number of women who are comfortable in their own skins, who project that feeling of comfort, and who have made me feel privileged to photograph them in beautiful natural settings. Our photography is very much a collaboration, with each model bringing her own ideas, her own experiences, and her joy in being alive and at home within her own body.