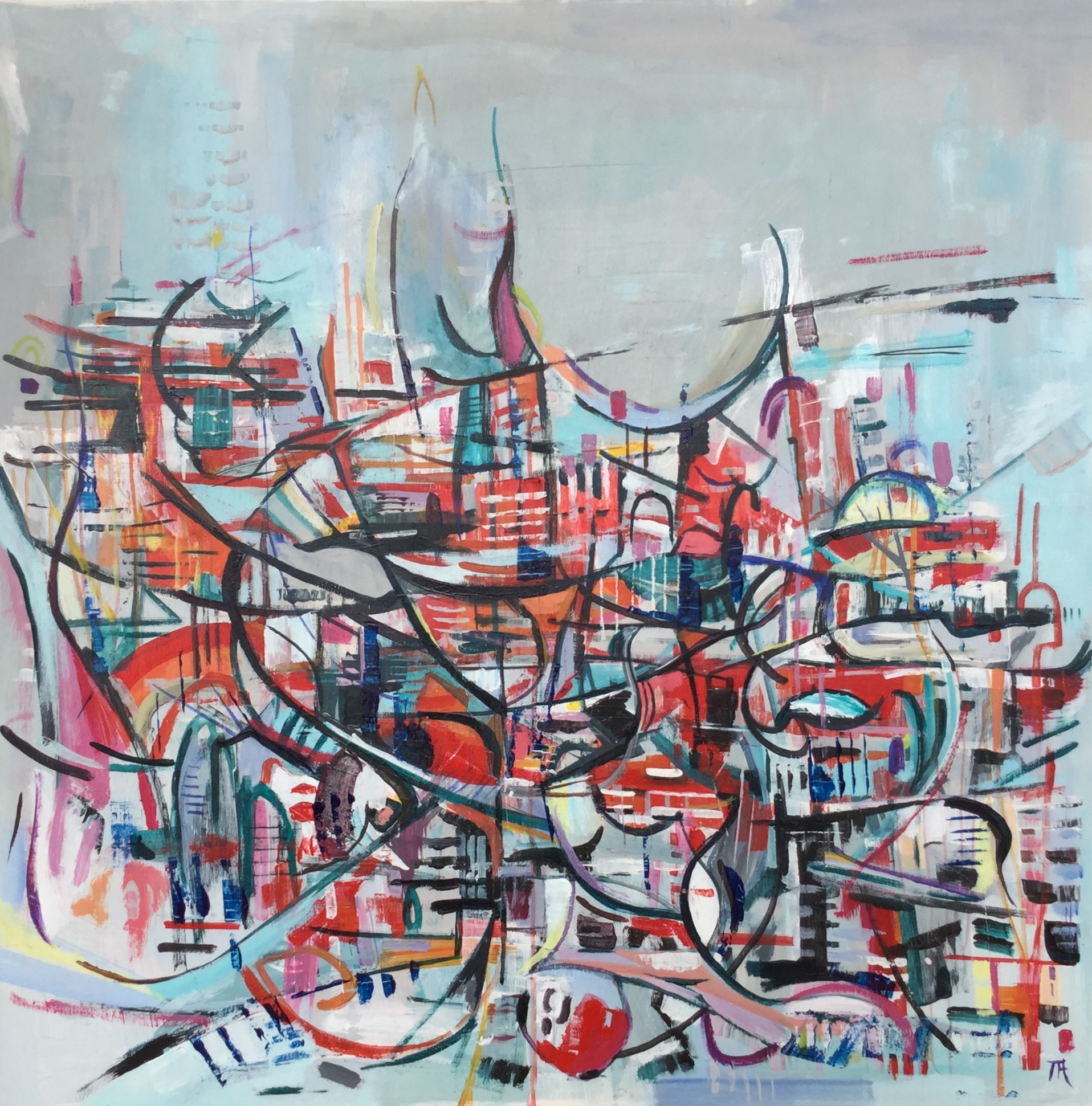 Born and raised in St. Louis, Missouri, Athié has resided in Arlington, Massachusetts, for the last decade. He holds a BFA from the University of Missouri, where he studied under master watercolorist and underground comic artist Frank Stack, among others. Athié's love for art, architecture and patterns in nature began with admiration of his father's abstract oil paintings, and the contemplation of Eero Saarinen's Gateway Arch as well as the Buckminster Fuller Institute's Dymaxion maps. While much of his prior work has focused on the portrayal of city-like forms and the symbolic balance or dissonance of nature and man-made construction, his current body of work is an earnest homage to his love for the sea.
When not painting dreamy landscapes well into the night, Athié works within the software sector. Knowing that our eyes have a wealth of options for receiving entertainment and pleasure, he uses a layered, subtly abstracted approach that encourages viewers to immerse themselves within the painting.
In my paintings, I channel the imaginary landscapes and action sequences that evolved on loose leaf paper during rainy day recess to compose playful anthropomorphic cities and landscapes. I hope for a pleasing ecological balance of our natural and built environment. While painting I often think of dreams lost and dreams to come.