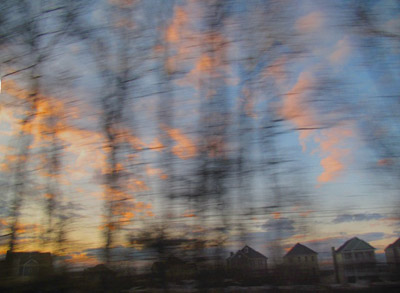 Katherine Dilworth is a native of Massachusetts, but now lives in Maryland.
 
The subjects I find myself turning to with my camera are often both remote in their beauty and deeply familiar. They represent the terrain of my particular life -- the semi-Southern Maryland of my adulthood and the New England of my summers and childhood -- as well as years working with fabric and textile design.

I came to photography after more than a decade spent making and designing clothing. By combining images of fabrics and papers with my photographs, I have been able to merge this interest in texture and pattern with a desire for more representational work that tells a particular story.

The strength of the digital darkroom is its ability to marry these seemingly disparate materials with photography. At times I have combined painting, stitching, even loose strands of fiber, embedding them in what would otherwise remain a strictly photographic image. I choose textures that will reinforce the shapes or images of a photograph, as well as the mood.

To me, the layers give these sometimes lonely landscapes a human, tactile quality. The work is transformed into something more dreamlike, imagined, or slightly impossible.

At times, the mood of an image strikes me as perfect without alteration. In those pieces, I make the choice to let the images stand alone.

All of my photographs, whether layered or not, are printed on watercolor paper. The paper lends a subtle texture and matte finish to each print. Each image is printed using archival ink in limited editions of 100. My work has been included in two books: Digital Photo Art by Theresa Airey and Batik for Artists and Quilters by Eloise Piper.